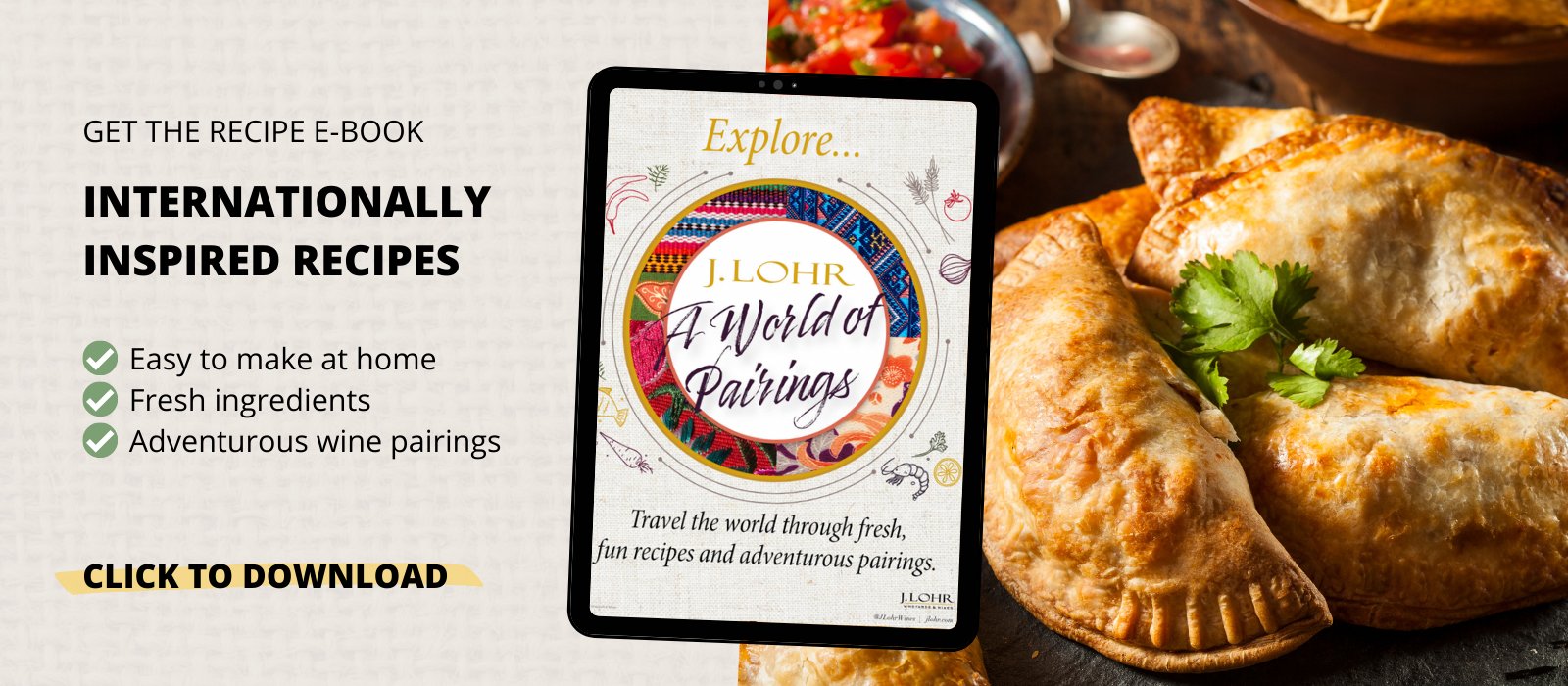 Travel the world through fresh, easy recipes and adventurous pairings.
The wines of J. Lohr are expressly crafted to be amazingly versatile when pairing with a wide variety of cuisines. Forget the rules; explore new and different flavor combinations through fun weeknight recipes with an international flair.
A WORLD OF PAIRINGS - INTERNATIONALLY INSPIRED DISHES & WINE PAIRINGS
Think outside the box! The new year is the perfect time to explore fresh, new recipes with fun, non-traditional wine pairings.
Join Kasey Martin, J. Lohr wine club member services director, as she prepares easy recipes from around the world, with adventurous pairings. The event will take place on Facebook Live: @JLohrWines, Thursday, January 13 at 4:00 PM PT.